Past Entry of Zippy's Telecom Blog
May 3 , 2010
An Interview with Telesoft's President, Kevin Donoghue

Since 1982, hundreds of commercial and government organizations—including the largest and most complex telecom environments in the world—have used Telesoft's TEM software solutions. Telesoft reduces fixed and mobile telecom spend to improve an organization's bottom-line. Telesoft automates the telecom expense management lifecycle—from management of telecom invoices, usage, and cost allocation, through provisioning and inventory—to lower telecom expenses and improve efficiencies. Offered as hosted, licensed, or outsourced solutions, Telesoft provides an integrated management platform for centralized inventory, common data sharing, and unified reporting.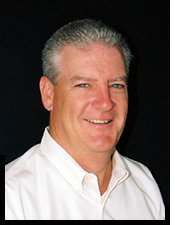 Kevin Donoghue has over 20 years of extensive sales and management experience and a track record of building successful enterprise software companies. He is responsible for leading company strategy and operations at Telesoft. Prior to joining Telesoft, he served as Vice President of Sales for NetPro Computing Inc., where he grew company revenue 200 percent over a four-year period, ultimately resulting in a favorable acquisition by Quest Software in 2008. His previous positions include the following:
Senior Vice President, Sales and Marketing, Intesource, Inc.
Vice President of Americas Operations, Viasoft, Inc.
Sales Executive, IBM Corporation.
Donoghue holds dual degrees in both Accounting and Marketing from Drexel University.
Richard Grigonis: My database indicates that there's at least 216 telecom expense management (TEM) companies out there. Anybody who can read a phone bill is setting themselves up as a TEM company.
Kevin Donoghue: Our experience has been that everybody and their brother says that they're a TEM company these days. There's more and more focus on this area. The general definition of TEM seems to be pretty broad and, as you said, gives anybody who can look at a phone bill the opportunity to call themselves a TEM provider.
Telesoft has been in this business for a long time, about 27 years. This industry has evolved into the present-day advanced form of telecom expense management; from the former fields of call accounting and cost allocation, which dealt with corporate landlines. We've worked in various aspects of the industry over the years—where we are today involves helping organizations better manage their spend as it relates to both fixed and mobile telecom and helping to ensure that the right resources are available at the right price. We make sure the communication resources for which you're being billed are those that you;re actually consuming across the board. We do that in both the fixed world—i.e. landline, voice, data or whatever—as well as in the mobile world. We're helping organizations from an invoice management perspective, cost allocation perspective and an internal reporting consumption management perspective.
We provide additional visibility into what is being consumed and help in making recommendations on how to improve that. In a nutshell, that's what our focus is and has been for our entire corporate history. Obviously, since 1982 the marketplace has evolved a great deal but we've taken its changes in stride.
Richard Grigonis: Since the entire workforce is becoming progressively more mobile, I see that Wireless management has been booming.
Kevin Donoghue: What we're seeing is that a spotlight is now shining on the mobile world. The evolution in that area is a little different than what we've seen in the fixed-line world— in that the fixed world has always been a corporate expense, but the mobile world initially was not a corporate expense. People initially began using their personal cell phones for business while they were roaming about, and then submitting bills to their respective companies. That's a newer phenomenon. The enterprise is taking over the responsibility for mobile communications, because both the cost and liability associated with not doing anything about it is just too great. Now, the development of policies around mobile computing and mobile communication have evolved, but I believe organizations are finding that although they have policies, they're not sure how to enforce them.
Therefore, many of the conversations we have with various organizations involve helping them to ensure not only that the proper policies are in place, but more importantly, once those policies are in place, they must be certain that those policies are being adhered to by employees. By that I mean, a particular person with a particular job function must have the proper device to perform their role within the organization and they should have the most cost effective plan and feature set for that device to make certain that they can do their job most effectively. I like to use this analogy: at my house a few years ago a member of my family had a mobile device that I paid about $39.99 for. It was worth the modest cost and its use paid the bills easily. But now that I have five devices going in-and-out of my house with a bill close to $300 a month. I'm a little bit more focused on what's going on with these devices. I've got to discourage my kids from downloading all sorts of ringtones that rack up incremental costs, or signing up for additional services through their mobile device for which I end up paying as 'the corporation,' if you will. That's just a small example that gives you an idea what large organizations have endured over the past few years.
Richard Grigonis: When you ponder the concept of being able to reach anybody, anywhere at any time, that opens a sort of Pandora's Box involving security, costs and what have you.
Kevin Donoghue: Absolutely. The reality is there has been a migration or a change in mindset from "This is my personal device that I own as an individual," versus a situation where an enterprise that has issued a device for me to use for enterprise-related work. That means that if I am an employee who needs this device to travel around in this geographic area, then my calling plan ought to match up with my requirements for my job. Anything outside of that scenario ought to be my responsibility. An enterprise ought to be able to come up with a way to identify and enforce that policy with its device holders.
Richard Grigonis: In the past, an organization tackling TEM on its own would have to allocate people and resources to keep track of everything. With today's mobile unified communications technology, you'd need exponentially more people, so bringing in companies such as Telesoft to handle this using automated or semi-automated techniques sounds pretty straightforward.
Kevin Donoghue: We surely think it is. We think the technology base from which we have come has a lot of history. It's been time-tested. I'd like to call it 'industrial strength' because it can run in larger organizations. That background gives us a great advantage as we've moved into the mobile world. Given that we're at the root extending what we know into a new, though related environment. What you're talking about concerning mobile devices involves cost allocation back to user departments, which is essentially the core of what Telesoft grew up with. The world has for a long time employed something known as 'standard call accounting,' the principles of which are exactly the same required in the mobile world. After all, you've got a mobile device, and you need to allocate costs back to an individual department and user based on billing data from a provider. To be blunt, that's the stuff we at Telesoft cut our teeth on years ago. We've been able to leverage to feel very comfortable about where we are in relation to the existing technology to support what's required.
Richard Grigonis: It amazes me that that, even with state-of-the-art charging and billing technologies, telcos manage to flub corporate phone bills.
Kevin Donoghue: I'm not here to bash the carriers by any stretch, but the issues that you identify and the errors that are found within the bills are usually not in the favor of the enterprise—they're in favor of the carrier. If your company builds its inventory using a technology such as the Telesoft platform, then you will have the ability to identify the rate plans, data plans and per minute charges. Essentially, it's a quick and easy verification against that inventory and database that enables you to quickly identify areas of error as well as places where you might want to re-examine your plan to figure out if you need to alter your agreement with your carrier. Access to that information is really what we're about—putting the information in your hand that enables you to make the business decisions that are required to truly lower your cost—rather than just finding an error if you will, such as, "I was billed at six cents a minute when I should have been billed at four cents a minute," or something along those lines.
Richard Grigonis: Some of the more sophisticated systems can intercept requests for devices that are too expensive, do a what-if analysis, and then substitute a different device at the purchasing level. TEM is really becoming the door to the intelligent enterprise.
Kevin Donoghue: We're running a pretty large mobile project with one of our customers. They've got about 40,000 devices in a mixed carrier scenario. As our 'project champion' says, "Our view is that Telesoft reveals the truth about what people have and what they ought to have." They define policies based on job functions. For example, if you occupy Function A, there are two devices available to you that you can have ordered. Along with these two devices, you're going to get this particular calling plan, and these features that go with that plan and these accessories that go with that. That's what you're authorized to procure, and, by the way, that's all their system will enable you to order. There's no approval process required because they're all pre-defined packages based on job functions and job titles and the way they set things up.
We have other customers who are a little less stringent in their policies. Thus, they require an automated approval process that says, "These are the devices that we as an organization support." It could be six devices, or ten or whatever. You as an individual request a device. The request then goes to your manager for approval and, assuming that it's within the regular approved list, it doesn't have to go any further. But if it's not on that list—i.e., it's an iPhone and you're a truck driver and there's no reason for you to have an iPhone from the corporation's perspective—then maybe it requires two more levels of approval to ensure that we know you're not just having your manager approve your iPhone request because it's easier to approve it than to tell you that you can't have it.
Putting some structure around the whole device acquisition piece is important, but equally important is the plan side, and ensuring that there's no reason for you as a someone who may travel within a very small geographic area in the U.S., say, to have international coverage. Why should the corporation be paying for you when in fact the only time you're going to travel internationally is if you happen to go to the Caribbean with your family? That's not the corporation's responsibility for you as an entry level truck driver kind of guy, just as an example.
Richard Grigonis: In the old days, when people travelled internationally and submitted their personal communications bills, the costs must have been huge.
Kevin Donoghue: Yes, once organizations started getting their arms around the volume of people who were submitting $150 a month as their stipend or allocation for their personal cell phone, and they started adding up the numbers, they would just exclaim, "Wow! We have to fix this situation. We have to change things because it has become such a big spend item." The only way they could change it was to take control of This was done.through corporately-liable types of plans, corporately-issued devices and insuring employees were using thee right device given their job function.
Richard Grigonis: Then there's the proliferation of devices: tablets, netbooks, EV-DO cards and non-conventional devices, not just typical phones.
Kevin Donoghue: And consider the fact that individuals have multiple devices. You as an individual may have a Blackberry, AirCard, tablet and so forth. You would have plans set up around each of those devices. Your organization then needs to be able to clearly identify all of the things that are associated with this user so that they can fully manage that users usage on an ongoing basis and when their usage requirements change—i.e., they move to a new job or they leave the organization, the company can quickly manage them into a different plan or out of the plan altogether. Therefore, what you find is, many times organizations are paying for a significant number of devices that aren't even in use. That's a problem. Or they continue to be in use for things that have nothing to do with that organization anymore, meaning that you've left the organization, you've taken your device with you, you continue to use it as your own personal device, and you're former employer is still paying the usage bills.
Being able to quickly identify devices and users no longer part of the organization or whose roles have changed and making sure they've got the proper setup—or no set up because they're out of the organization altogether—is another thing that we help our customers with on a regular basis.
Richard Grigonis: As I always say, more and more business processes are communications-enabled, and so TEM is extending into more areas such as Enterprise Resource Planning [ERP], accounting, purchasing and a whole chain or network of business activities. One wonders where to draw the line between simply telecom-related and non-telecom resources. Actually, in terms of TechROI, I don't really draw a line at all. In my view, TEM evolves into keeping a handle on everything in an organization, helping the upper level management folks do their job—since they obviously weren't doing it beforehand.
Kevin Donoghue: I think you're right. If we're not providing information to the organization that allows them to make better business decisions, then we're not providing as much value as we should. That's certainly the goal that we have—to enable them to make better business decisions, primarily around their telecom environment—that's where we play for sure, but having consistent information that is reliable is really what's going to enable the organization to negotiate better deals with their vendors. If a company can say, "These are exactly the devices that we use, and here is exactly how many of these devices that we have," then that kind of information is really what drives their costs down with their providers if they know what they're talking about and not sort of 'guessing,' if you will. That all stems from inventory and it interfaces to HR systems, which enables the organization on a moment's notice to know who is in the organization and who is out. It's providing information back into the financial systems from a bill payment process perspective. So we're on the same page with you in that there are a lot of "blurred lines" over the capabilities of TEM systems.
Richard Grigonis: So you deal with companies worldwide?
Kevin Donoghue: Most of our customer relationships are based in North America, although we process information that they gather from around the world. We're processing both fixed and mobile billing from providers from all over the world. Name the country and I can assure you we're processing a bill from there. With that said, however, our presence is here in North America. We're headquartered in Phoenix, Arizona.
Richard Grigonis: The TEM field really has come a long way since handling paper bills.
Kevin Donoghue: Yes, as I said, the business started with call accounting and cost allocation of corporate landline billings and usage chargeback systems. That activity evolved into invoice process and voice management of the telecom expenses. We now have a complete auditing practice, wherein we work with organizations in an 'after the fact' manner, when the billings have been received. We can do an historical audit against contracts and other entities. We've also had many conversations with customers relative to the mobile side of things. We have evolved and moved what I'll call 'traditional telecom' experience over to the mobile device side of things. Now have a full-function mobile set of offerings. In terms of both landlines and mobile, we're analyzing cost allocation, invoice management, asset management and inventory. That's basically the breadth of what we're doing.
Richard Grigonis: That's a pretty good snapshot of Telesoft. Thanks for the interview!