Past Entry of Zippy's Telecom Blog
February 17, 2010
First Orion's PrivacyStar for the BlackBerry Continues to Evolve, Introduces 800 Number ID Service.

Yours Truly has been following the progress of First Orion's PrivacyStar, a new app that allows BlackBerry users to block calls from telemarketers, automatically report Do Not Call Registry violators to the Federal Trade Commission, reverse lookup unknown calls and more.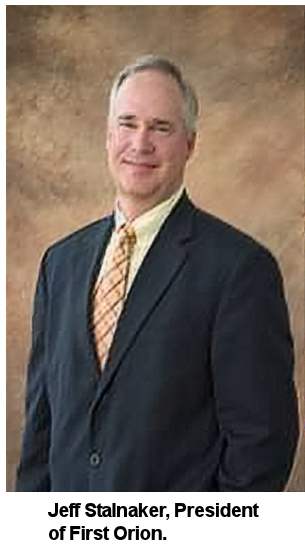 Since PrivacyStar's U.S. launch on the BlackBerry platform in December 2009, several changes have occurred which have both broadened its scope and enriched the service. PrivacyStar is now available for download at BlackBerry App World and by texting "myprivacy" to 74700. On 13 January 2010, PrivacyStar launched in Canada was declared "long overdue" by Dave Webb at ITWorld Canada.
PrivacyStar is also now becoming available via the MobiHand Network of App Stores including CrackBerry, BlackBerry Cool and BerryReview. The call lookup function have proved very popular with subscribers as there is still no easy way to identify unknown callers on a mobile phone. Adding to this service, FirstOrion introduced a 1-800 feature so that calls originating from 800 numbers can be identified. FirstOrion is also working on a text-blocking service and inline caller ID.
As subscribers use the service, interesting statistics regarding consumer behaviors and misconceptions regarding the reporting violators are becoming apparent. One key figure is that 50 percent of PrivacyStar users who report Do Not Call (DNC) list violations are not actually registered on the DNC list, which indicates that there is still some confusion concerning how phone owners can protect themselves from unwanted callers.
To discuss the recent evolution of PrivacyStar, Yours Truly recently talked with First Orion's CEO, Jeff Stalnaker, who I last interviewed during their launch in December 2009.
Richard Grigonis: Lots of things happening with PrivacyStar, I see.
Jeff Stalnaker: Here's an update. We've been working very hard during the the past six or seven weeks following our debut. Interestingly enough, our December 15, 2009 launch, and the subsequent press releases concerning things such as our 1-800 number look-up capability, have all had extraordinarily good consequences for us. The size of our user base is at the moment is a little over 5,000 users. What's so attention-grabbing about this is that there is now no question in our minds at all that people who sign up and use this service are really using the service. Here are some interesting statistics: We have people blocking over 10,000 numbers on the system. If you do the math you can see that, on average, each person blocks two or three numbers. Clearly, people do want to block certain phone numbers. Moreover, we've had a little over 2,000 complaints filed with the Federal Trade Commission. A number of those are with the CRTC in Canada as well.
The Canadian registrations now number several hundred, which is a bit slower adoption rate than we had expected, given the issues and dilemmas Canadians face with their own Do Not Call list. But that figure is growing pretty significantly on a daily basis.
The statistic that really jumps out at us concern the caller look-ups. The caller identification capability that we have within the PrivacyStar application has undoubtedly been a very favored feature. We've detected over 30,000 unique caller look-ups. You can probably add about 25 percent to that number for the total look-ups because we only track the 'uniques' and not multiple look-ups of the same number.
One wonderful piece of news for us is that the 5,000 users are really enjoying and using the service. We strongly believe that we've got a pretty cool app that has a great deal of features and functionality that people really want to use. That leads us to the update that I want to share with you.
Given the fact that people are converting into paid users and they're using the service enthusiastically, we're going to launch a significant marketing campaign. Even right now, we using Google Adwords and several other third-party advertising technologies to get us into online advertising. This week we're working with AddMob, experts in mobile marketing and provide services mobile communication, to send our information directly to BlackBerry devices as a banner ad. We've seen some significant success over the past week with AddMob and several other ad services providers. It is within our expectations for the first six of seven weeks and we believe that with our marketing campaign that we'll be adding over 1,000 people a day. Right now we're adding at least 250 new users a day. No question about it, we've got something that's pretty cool, interesting and usable by the average BlackBerry owner.
I didn't want to dump a bunch of statistics on you, but we are very excited about what's happening. We track all of this, as well as a lot of other data on at least a daily basis.
Richard Grigonis: I've been wanting to see 800-number lookups myself, so I can imagine that these selected functions will be hugely popular. I was surprised to see that 50 percent of PrivacyStar users reporting DNC violations aren't actually registered on the Do Not Call list! That's funny.
Jeff Stalnaker: That is interesting. As we file complaints on behalf our user base one of the things we clearly observe is the lack of people registering their cell phone numbers with the Do Not Call list. One of the things that we'll be adding to the application that's 'in the works' right now is the ability to, once you initially register with the application, we'll immediately go check your cell phone number to see whether or not to file complaints, and if not, we'll return a pop-up in the application so you can immediately register with the Do Not Call list. We'll register you and your cell phone on the Do Not Call list so that you're eligible in 31 days to file complaints.
We didn't initially build that right into the application for lots of other reasons, but it's clear to us now that, given the fact that when you realize that 50 percent of the thousands of people who really want to file a complaint aren't eligible to do so because they have not registered on the Do Not Call list. We think that's a 'value-add' that we can build into the application, and with just a keystroke people will be able to register their cell phone. Many users know that their landline is registered, if they still have a landline, that is, but they many haven't registered their cell phone and in fact many people don't even know that you can register your cell on the Do Not Call list, which of course you can.
Richard Grigonis: So as time goes on, the smartphone becomes even smarter. A regular intelligent assistant.
Jeff Stalnaker: That's exactly right. We are also in an implementation phase right now with a pretty significant board provider. I anticipate that, within the next 30 to 45 days, we'll have a press release ready explaining how our service will soon be running on landlines. Think of that from a Voice-over-IP [VoIP] perspective. The service provider I'm referring to has a presence in about 14 U.S. states and have hundreds of thousands of subscribers. We're right in the thick of installing our Privacy Star capabilities into their switch so that all of the features and functionality that you currently enjoy on our BlackBerry applications can be used on your landline phone. So, we're pretty excited about that as well.
Here at First Orion, we've done a number of promotional giveaways. It's also given us some substantial publicity. We will now be available in the MobiHand app store network, which runs almost all of the other BlackBerry-exclusive sites, other than App World itself, which is run by RIM [Research In Motion]. By the time your readers see this, PrivacyStar will be available to users via CrackBerry.com, BlackBerrysync.com and the other MobiHand online stores.
We've created a television commercial, and we're running some in-stream advertising on Google within the past 48 hours. The results have been phenomenal. I'm sure you've seen in-stream ads. For example, when you go to CNN.com, up pops a little 30-second video and you can't close it; you've got to watch it for 30 seconds. We've been exploring that, and the response rates have just been incredible. That's the same 30-second commercial that we'll be running on CNBC, Fox Business, and several other major TV outlets that are more geared toward what we consider a BlackBerry user, which is a business-oriented individual. The other thing you'll see in the February 19, 2010 time frame is our advertising over the CNN Airport Network that's shown in 48 of America's busiest airports, on TVs situated in airport lounges, gate and boarding areas. In bad weather you can be stuck in at airport gate for a long time, so we're running some TV commercials in that environment. So, we're going to be hitting that market very hard too.
We'll also be doing some expansive online marketing. You'll see us appearing extensively through the next 60 days on many different forms of media, including traditional "commercials".
Richard Grigonis: Sounds like you're hitting all of the bases.
Jeff Stalnaker: We've figured out, even with just six or seven weeks in the marketplace, that when people become aware of a solution like ours, they just go ahead and buy it. From our perspective, it's just a matter of pushing our solution and brand out into the marketplace. When people understand what we can do for them, the response rates are very good.
Our intent is to get our download rate to about 10,000 downloads a day. Based on the marketing analytics that we've been looking at, that figure is very achievable.
Richard Grigonis: Business is booming!
Jeff Stalnaker: It is. And we have a number of interesting things we're about to announce, such as giving users the ability to block text messaging, and in-line Caller ID. If people perform 30,000 caller lookups, there's no question that people want to know who is calling them, and so our new function is such that when your phone rings and you don't have the caller blocked, our application will display the name of the caller while the phone is ringing. With the current version of our application, you see and block it after the call. But this 'in-line' caller ID looks like it will be very popular, based on our market analysis. People just can't believe that their cellular provider can't do that for them right now, which they can't and don't.
Richard Grigonis: It looks like the most exciting stuff happening in telecom these days concerns the BlackBerry, iPhone and Android-type smartphones. Mobile rules!
Jeff Stalnaker: Yes, it's very exciting. Our plans are certainly to place our PrivacyStar applications on the Droid. We're in the process of doing that. Over the next 60 to 90 days, we're going to really maximize our BlackBerry application. Between Canada and the U.S. there are about 20 million BlackBerry users out there. Naturally, we want to penetrate that market as heavily and aggressively as possible, boosting our user base. Although 5,000 are initially using the service, our technology can scale up easily to handle 50,000 or 500,000 users. It's a distributed system. Our platform is also 'industrialized'. Indeed, over the past few weekends we've been doing a lot of testing so that we're certain we can handle as many as 6,000 simultaneous transactions. We strongly believe that we can handle millions of users without any disturbance in the functionality or service interruptions. We have data center here in Arkansas, and we use an outsourcing partner, a large company that you would instantly recognize that runs a part of our production platform.
Adding Personal Touch
I don't have the exact number, but I'd say that our PrivacyStar users, in probably 15 percent of the complaints they make to the Federal Trade Commission about Do Not Call list violators, actually take the time to write messages to the FTC—in some cases lengthy or even humorous comments. Sometimes it's just a sentence that says, "Hey this person used profanity," or "This person called me three times in a row, before I could even block them." Those folks are taking the extra time to write and submit a comment to the authorities through their BlackBerry application. I wasn't quite sure how the comments section in the app would work, but there's no question that it has become popular, with 15 percent of users taking advantage of it. It's just another example of how people are avidly using our service. They like it.
Richard Grigonis: Kind of like a "Mobile Tea Party". In any case, thanks for the interview and keep us in the loop!